Home

/

4MP CCTV KITS & Bosch Solution 2000 Promotion0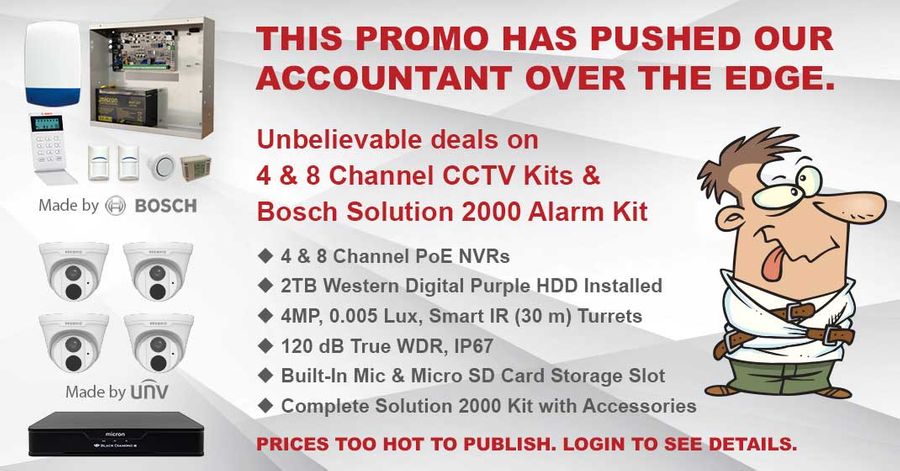 MICRON/UNV CCTV & SOLUTION 2000 PROMOTION
Thank you for your interest in our June/July CCTV & Alarm promo. The promo prices are too hot to publish.
Please Login (Existing Trade Accounts) or Register for an Online Account (New Trade Accounts) to view the prices.
Registering allows you to view special offers, see pricing for our entire product catalogue,
create quotes and place orders.

Promotion Details: Special Pricing Available 1/6 to 31/7/2021
Extremely Hot Kit Prices are available for the following product configurations:


| | |
| --- | --- |
| | |
| 1 x 4Ch PoE 4K NVR with 2TB WD Purple HDD | 1 x 8Ch PoE 4K NVR with 2TB WD Purple HDD |
| 4 x 4MP Smart IR Turrets | 6 x 4MP Smart IR Turrets |
| Bosch Solution 2000 Kit (Pictured below) | 1 x Bosch Solution 2000 (Pictured below) |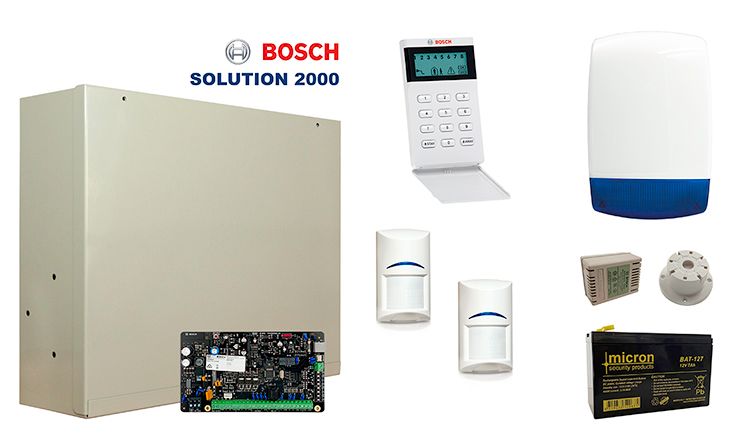 Optional WE800 Wireless Receiver and 2 Premium 4-Button Metal Remotes KIT
At a not to be repeated price.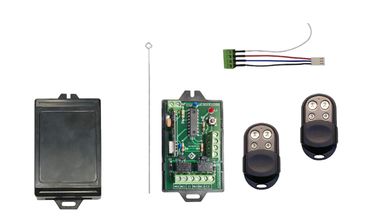 Quote SWB800KRR with any of the above kits.

About Us in Summary
If you are not familiar with Micron Security Products, we:
Have been been serving electronic security professionals since 1983.
Are the largest distributor (by volume) of Bosch Solution panels in Australia.
Have amazing tech support (7:30 am to 5:00 pm Monday-Friday) for all the products we stock.
Have large volumes of stock on hand.
Distribute Bosch Solution Alarm Systems, Micron Branded UNIVIEW CCTV Gear, Micron Range of Residential & Apartment Intercoms, Premier Clean and Cyclo-Vac Ducted Vacuum Systems, Structured Wiring Hubs, Cabling and more.
If you have a general enquiry contact us. Sydney: 9674 5700 Brisbane: 3268 2217. Licensed Trade enquiries only.